The MSU IT Technology Training Team is now offering open office hours. Join the Zoom meeting to ask any questions that you have on any of the software that we offer courses on including Zoom and Microsoft 365.
 Now offering virtual and in-person sessions!
The MSU IT Training team is happily offering live virtual and in-person training sessions at no cost to students, faculty, and staff across the Spartan community. These training sessions are designed to introduce and explore the multitude of capabilities for Spartan (Microsoft) 365 and other digital applications like Zoom, Microsoft Teams, OneNote, OneDrive, and Forms. By the end of the course, attendees will have the knowledge and tools needed to successfully and confidently navigate and use these applications within their professional and personal lives. 
Watch recordings of our foundational courses on your own time to learn the basics of Microsoft Teams, OneNote, OneDrive, Zoom, and Spartan 365.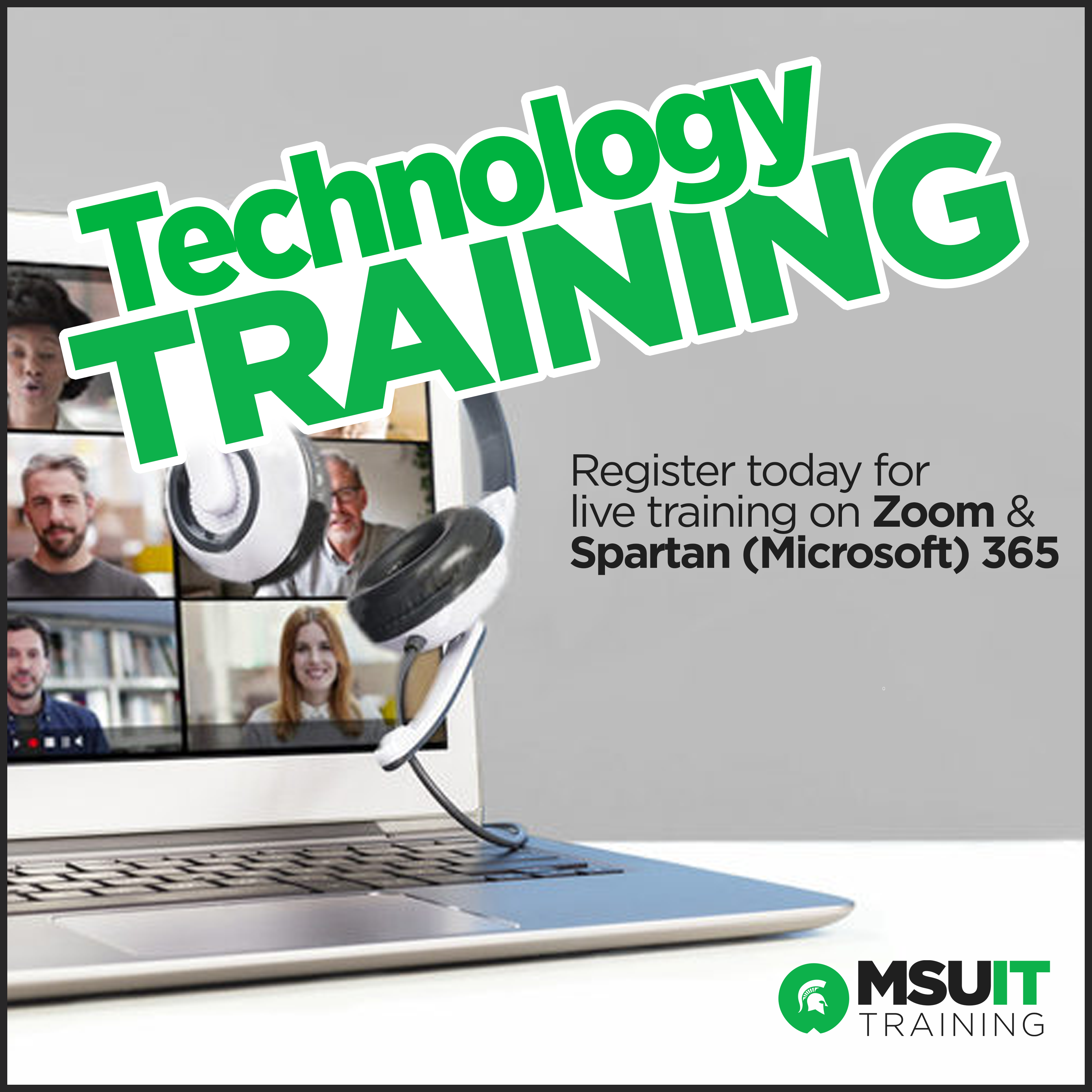 A culture of high performance
Training and professional development help the MSU community elevate the quality and effectiveness of our work and processes to build a culture a high performance. Technology and trends change quickly, so a culture of ongoing learning is important to instill in students, faculty, researchers, and staff.
To help with this, some resources include:
  MSU HR Organization and Professional Development  |  MSU Libraries
Additional resources are part of this SpartansLearn website.
Stay in the Know
Join the MSU IT Training Mailing List to stay on top of new courses and course dates and other important information from the MSU IT Training Team.