The MSU IT Training team is happily offering live training sessions at no cost to students, faculty, and staff across the university. These training sessions are designed to help users successfully utilize critical digital applications like Zoom, Microsoft Teams, OneNote, and OneDrive. 
There are multiple session types being offered, including an overview of Spartan (Microsoft) 365 products and sessions dedicated specifically to individual applications.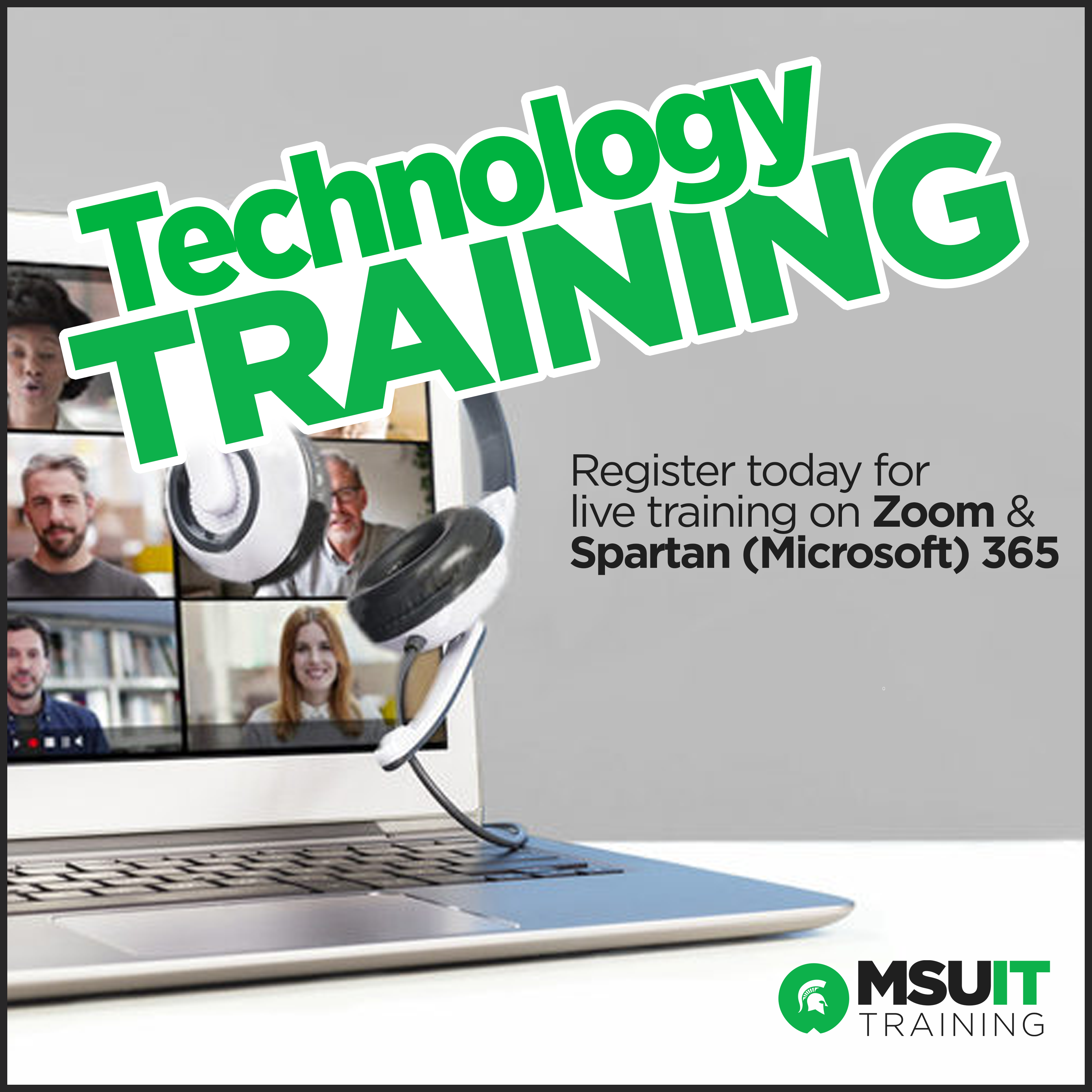 A culture of high performance
Training and professional development help the MSU community elevate the quality and effectiveness of our work and processes to build a culture a high performance. Technology and trends change quickly, so a culture of ongoing learning is important to instill in students, faculty, researchers, and staff.
To help with this, some resources include:
  MSU HR Organization and Professional Development  |  MSU Libraries
Additional resources are part of this SpartansLearn website.
Stay in the Know
Join the MSU IT Training Mailing List to stay on top of new courses and course dates and other important information from the MSU IT Training Team.