TECHNOLOGY TRAINING - MSU COMMUNITY
Faculty and staff use technology every day to support the mission and goals of Michigan State University. MSU IT provides training materials for different systems and applications you may use in your job or studies.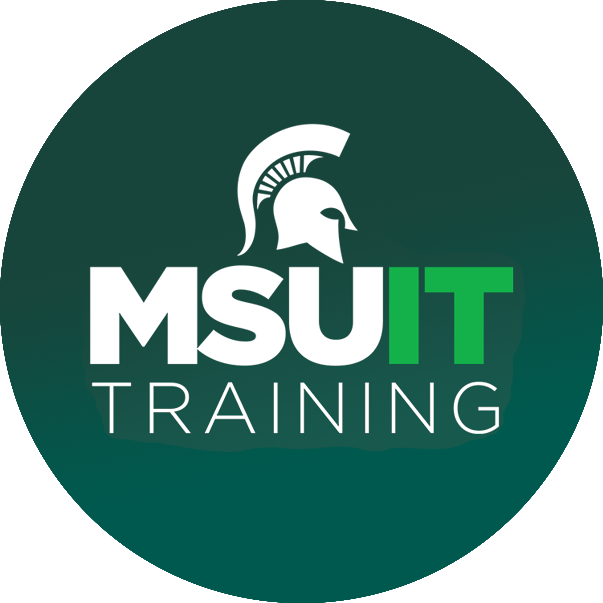 Online Meetings & Events
Whether you're hosting a small meeting with a few people or a large-scale online event with thousands, it's important to match the right platform to your needs. 
You'll need to consider several factors before making your choice, including the size of your audience, scope (internal or external to MSU), language, interactive features, captioning, registration, and others.
Reference the Online Meetings & Events training which will help you discover which online meeting or event platform is right for you, and highlight what you need to know to ensure a smooth and successful online meeting or event of any size.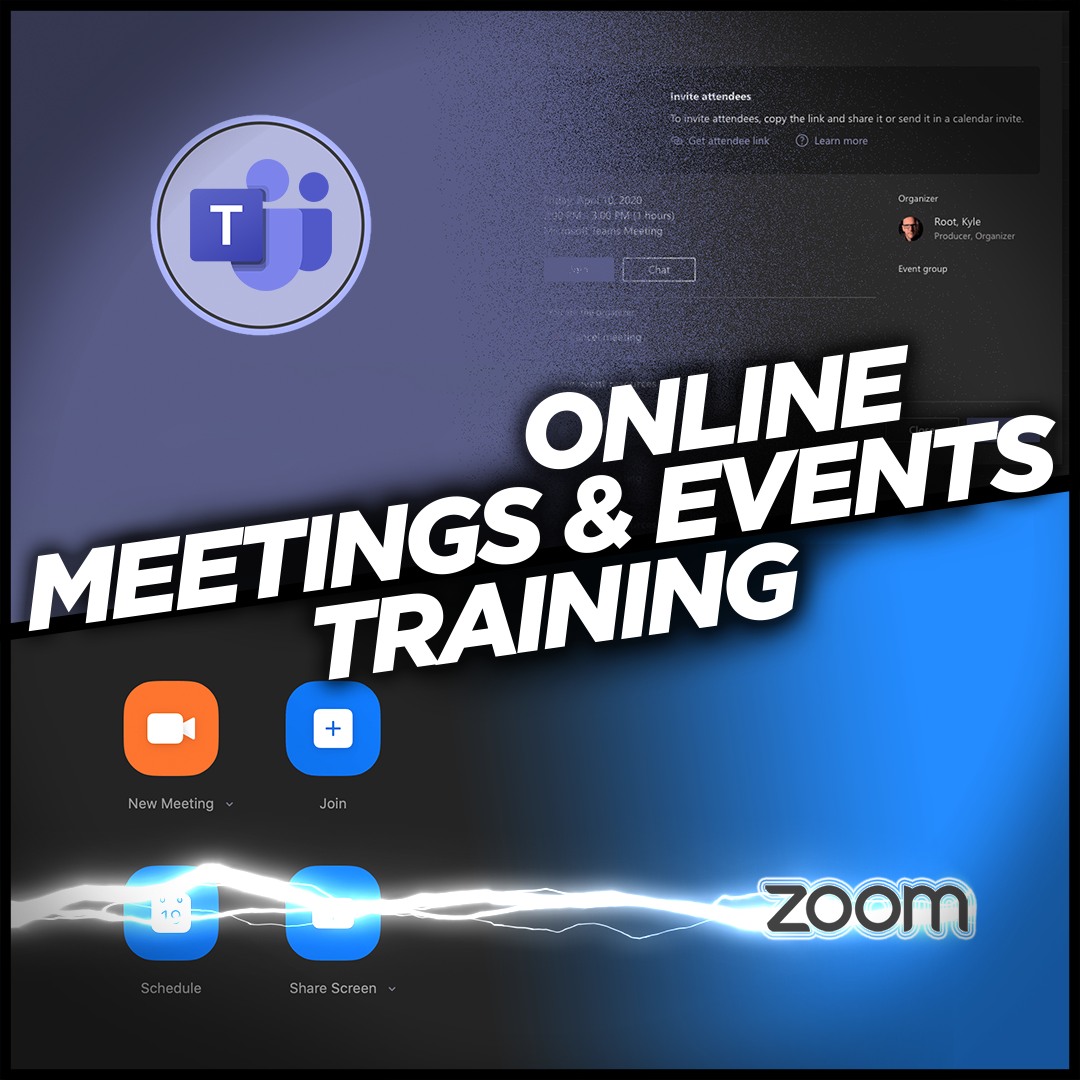 Spartan 365
Finally, an integrated set of tools that will make our work lives more streamlined and effective! Spartan 365 is a suite of Microsoft Office software customized and configured for MSU's unique environment that offers robust features, a secure, collaborative environment, and the ability to use on multiple devices.
Access is available by logging in to spartan365.msu.edu with your MSU email address and NetID password.
Find more information about Spartan 365 on tech.msu.edu/spartan365.
Zoom
Zoom is a communications tool used for video Meetings for collaboration and Webinars for larger lectures or presentations with minimal participant interaction. Zoom is available to all faculty, staff, and students on campus. Zoom allows you to record your meeting and have public or private chats within the meeting.
Visit the Zoom training page to get started.
MSU IT Self Service Portal
The MSU IT Self Service Portal provides faculty, staff, and students with a place to:
Report an Issue: Have an issue or question? Get help from MSU IT.
Request a Service: See available technology services and request them.
Search Knowledge Base: Have a technology question? Search technology documentation and articles.
These options are available to the MSU community after logging in to the Self Service Portal with your MSU NetID and password. Additional training on the portal is also available.
More about MSU IT Self Service Portal Training

Audience: Faculty, staff, and students who want to further familiarize themselves with the Self Service Portal and its features.

Details: Watch the short MSU IT Self Service Portal video tutorial on logging in to the portal, reporting an issue, requesting a service, viewing in-process requests, and searching the Knowledge Base for how-to articles.

You can also review step-by-step documentation and additional information on:
MSU Virtual Desktop
MSU Virtual Desktop provides access anytime, anywhere to specialized software on any device. This system uses Virtual Desktop Infrastructure (VDI) for broad access to MSU-licensed software on various different devices.
VDI can reduce demand for physical desktop space and provide greater flexibility for campus software requests and licensing, especially for use with student courses.
Cascade Server Content Manager
Cascade Server is an MSU-supported content management system used by some departments for updating website content.
More about Cascade Server Content Manager Training

Audience: Content and text contributors and editors using Cascade Server for their websites.

Details: In this course you will learn about the Cascade Server and how to request and utilize a Cascade Framework site.

Register: The Cascade Server course is free, but course registration is required. The course is within the D2L learning management system. After you register, log in to d2l.msu.edu to find the Cascade course.
Multi-Factor Authentication
MSU uses multi-factor authentication (MFA) for all MSU employees that interact with human resources, payroll, and finance systems that are part of our Enterprise Business Systems (EBS). Additionally, two-factor authentication is being tuned on for other university systems that access sensitive institutional data.